Lighting in San Angelo, TX
THE GO-TO ELECTRIC COMPANY​
Like all design aspects of your home, your lighting needs to evolve to meet your changing needs and uses for various living spaces. At Legacy Electric, our licensed electricians have the expertise you want when upgrading your indoor fixtures and lights to LEDs, installing lights in a new addition, or brightening up your newly renovated living space. And all of our work is backed with a complete parts and labor warranty to provide our valued customers with added peace of mind.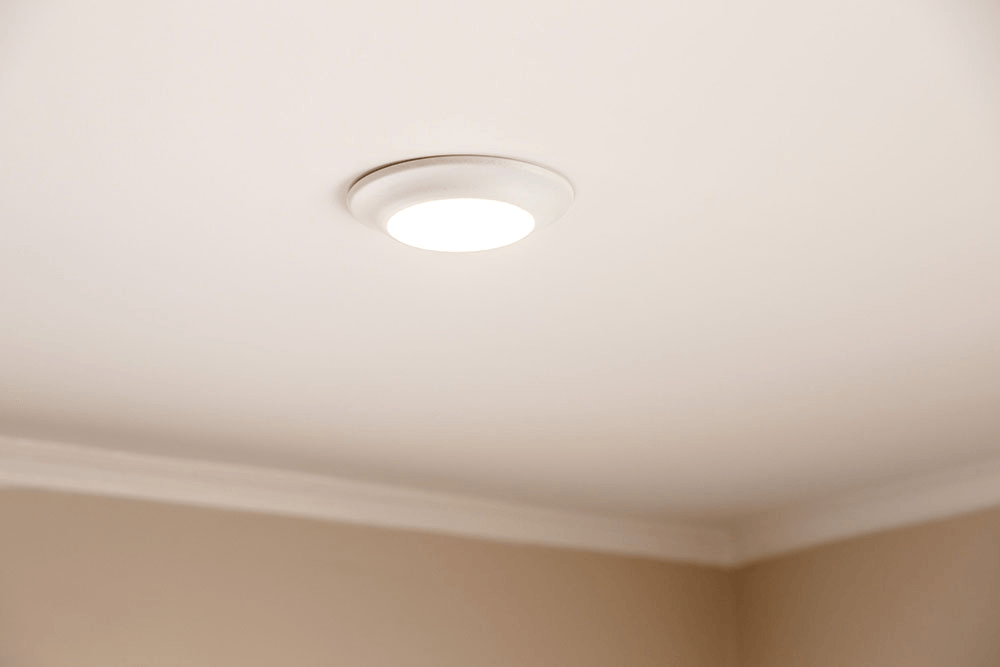 Most homeowners don't give much thought to the lighting throughout their home and property. Fortunately, our experts work to remain very current and well informed on all the latest trends in:
Call our team of lighting experts at (325) 221-3616 today to schedule an appointment in your home to explore your lighting options.
Bright Options For Indoor Lighting
It can be challenging to decide which type of lighting will best meet your needs in the various spaces in your home. The Legacy Electric experts will guide you through all of your options, including:
In addition, our licensed electricians ensure that all of your new lighting fixtures are installed to code to eliminate worries about safety. Finally, when you select LED lights, you will be happy to learn that the substantial life expectancy of these lights means that you will not need to worry about changing bulbs for ten years or more in most cases.
Contact legacy electric today to schedule service for your lighting in San Angelo, TX: (325) 221-3616!
Adding Safety With Security Lighting
When you have a clear view of what is outside your home, you are sure to rest easier. Our lighting specialist can help you select the perfect fixtures to light your entire property for added safety and security. From motion-activated lights that detect anyone walking up to your driveway or approaching your door to spotlights that you can manually operate from indoors, you will know who is on your property at night.
In addition, lighting walkways, steps, and surface transitions add to your safety and that of your guests who are visiting after dark. Path lights are the most common fixture to guide visitors to your door without creating blinding light at eye level. Our team will help you determine your outdoor security lighting priorities to help you feel safe and secure in your home.
Outdoor Landscape Lighting
It is a shame not to be able to see and enjoy your beautiful yard at night. Landscape lighting provides enough light to enjoy your garden from indoors or out after dark. You will be amazed at the impact just a few professionally placed lights can have on your enjoyment of your yard in the evening.  
When you need a licensed electrician for repairs or installation to your home's lighting, the Legacy Electric experts are here to help. We offer every service you need, from a complete renovation to simply replacing old fixtures with new energy-efficient LEDs. We always provide a complete cost quote for the work, so there are no surprises. And all of our work is backed by a comprehensive warranty that includes the parts and labor.
Call (325) 221-3616 today to schedule an appointment with a Legacy Electric lighting expert. You will be amazed at the difference a lighting upgrade can make in and outside your home.
" I contacted many Electricians in the San Angelo area and some of them treated me very poorly or just tried to use my lack of knowledge to leverage against me for higher quotes. Arron did not do this to me. He treated me with respect and talked me through the whole process. No question was too small or too big. "
" Arron did a Amazing Job he Searched everywhere around my house to find The problem And My house Is In the Barrio And it's small And hard to reach in places And my power box gives you Not to many choices, I was so Happy with His work I recommend him to any one That Needs help with there Electricity Thank you again Arron "
" Aaron is awesome! Patient, answers all my questions and does what he says he's going to do! Great guy & great service! "