Commercial Electrician in San Angelo, TX
THE GO-TO ELECTRIC COMPANY​
When you have an electrical problem at your commercial property or want to upgrade your current system, you need a professional commercial electrical contractor in San Angelo, TX that you can depend on. Not only does the safety of your property and everyone inside it depend on quality workmanship, but the future of your business also depends on quality electrical service. Without power, your building and business will quickly stop functioning. Fortunately, the team of licensed electricians at Legacy Electric have the experience and expertise needed to handle any commercial repair, service, or upgrade that you might need.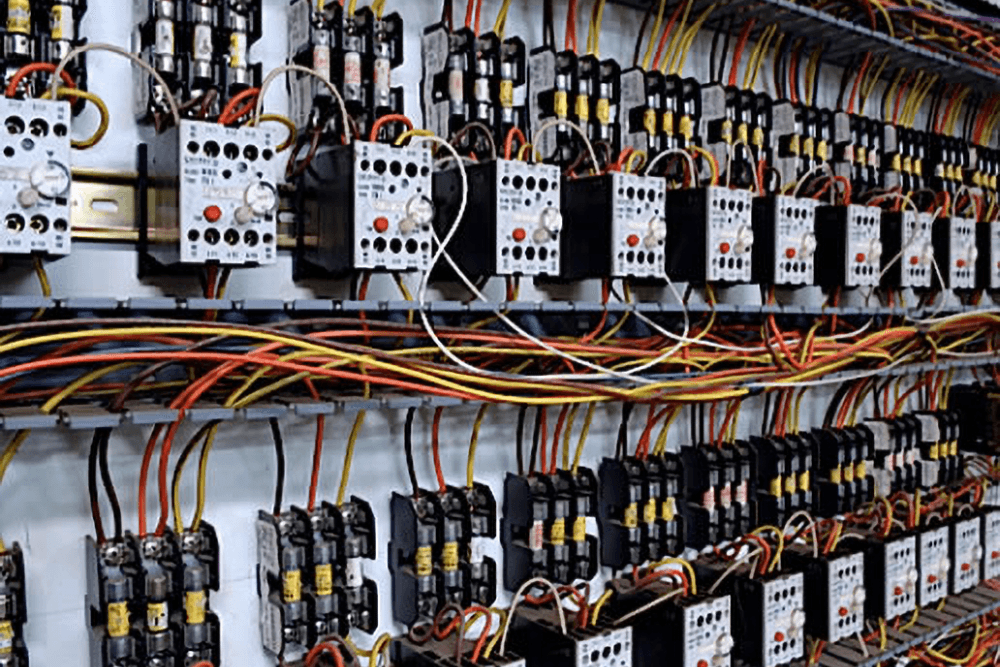 As third-generation electricians, the management team of Legacy Electric understands that quality and value need to go hand in hand when working on commercial electrical projects. Business owners remember who was ready and willing to take an emergency call and get their power restored fast and for a reasonable price. Our team is always prepared to step in and solve your commercial electrical issues to keep your doors open and cash flowing. Call us at (325) 221-3616 24/7 and know you will be speaking to a dependable commercial electrician in San Angelo, TX in seconds.
The Complexities Of Commercial Electrical Work
Unlike the electrical system in a typical house, commercial electrical systems are far more intricate and complex. The needs of businesses vary as much as the services they provide or the products that they produce. A licensed commercial electrician needs to have hands-on experience in a variety of areas, including:
For the highly rated Commercial electricians in San Angelo, TX, call: (325) 221-3616 now!
When To Call In The Pros From Legacy Electric
When your property is without power, you know that calling (325) 221-3616 is the solution. However, there are many other instances when our team can step in to assist you in eliminating a power issue that could be a safety concern or detrimental to your business. Some of the occurrences include:
All of these are electrical issues that can result in severe injury or death if not handled correctly. Never risk the safety of your staff in these situations. Instead, call (325) 221-3616 for professional solutions from the Legacy Electric team.
The Added Value Of Legacy Electric
Our staff is fully licensed, bonded, and insured for your business's protection. In addition, each of our commercial electricians is very knowledgeable about national and local codes that apply to commercial properties of all types, including:
We know that an electrical issue at your commercial property is very stressful. And we are here to eliminate that concern. Our pros will provide you with a detailed explanation of the problem and how we will correct it. In addition, we submit a complete cost quote for any work that you authorize and back it with a full warranty on parts and labor. Call Legacy Electric, the commercial electrical contractor you can trust at (325) 221-3616, at the first indication of electrical issues at your commercial property.
" I contacted many Electricians in the San Angelo area and some of them treated me very poorly or just tried to use my lack of knowledge to leverage against me for higher quotes. Arron did not do this to me. He treated me with respect and talked me through the whole process. No question was too small or too big. "
" Arron did a Amazing Job he Searched everywhere around my house to find The problem And My house Is In the Barrio And it's small And hard to reach in places And my power box gives you Not to many choices, I was so Happy with His work I recommend him to any one That Needs help with there Electricity Thank you again Arron "
" Aaron is awesome! Patient, answers all my questions and does what he says he's going to do! Great guy & great service! "