THE GO-TO ELECTRIC COMPANY​
As a family-owned business that a third-generation electrician operates, the Legacy Electric team knows what it takes to be a successful electrical company in Ozona, TX. It is no secret that our success is due to the hard work and dedication of each licensed electrician and professional on our staff. We are dedicated to providing our customers with the best electrical service in Ozona, TX at the most affordable rates.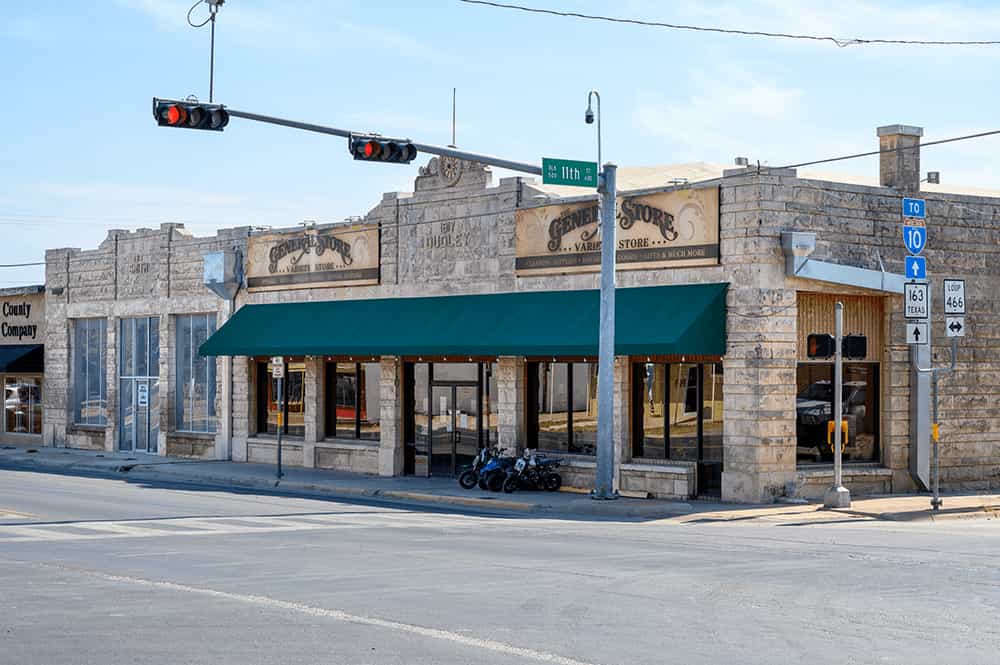 When you need an electrician in Ozona, TX for a repair, installation, renovation, or an electrical emergency, you can call (325) 221-3616 24/7 and speak to a member of our staff in seconds. We understand that, especially when you are facing a crisis or fear of a hazardous electrical problem, fast and dependable service helps relieve your stress about the safety of your loved ones and home. Our pledge to every customer is our complete attention when working on your home or commercial property's electrical system. And the attention to detail that we would offer to our family or at our own homes.
Please, Never Risk Your Safety
While we all love the modern conveniences made possible by electrical service, it is vital to remember that it also holds considerable potential for harm and damage if mishandled. For that one simple yet poignant reason, we ask that you never risk your safety or that of your house to investigate an electrical issue. Our electricians have invested years in education, hands-on training, and experience to earn their licenses and hone the skills needed to work with electricity safely. So when you see sparks, hear an odd humming from your electrical panel, or notice the lights flickering, leave these potentially dangerous issues in the hands of the seasoned professionals at Legacy Electric.
Offering quality solutions for your lighting in Ozona, TX is one of our most exciting services. On the surface, homeowners think it is about little more than décor and aesthetics. But our team focuses equally on the importance of safe wiring and installation of new lighting, from new energy-efficient LED fixtures to safety lights on a stairway.
Most homeowners never think about a backup generator in Ozona, TX until they have endured an extended power outage. The generators our team installs will automatically fire up and power your HVAC, any pumps, and all your home's appliances to keep your life as stress-free as possible when the power goes out.
Call (325) 221-3616 to get in touch with the highly rated electricians in Ozona, TX today and schedule service!
Not every electrician in Ozona, TX is qualified to work on commercial projects. However, the Legacy Electric team is certified for any installation, repair, or service your commercial property might need. Remember, not every name that appears when you search commercial electrician Ozona, TX has the expertise you want working on your electrical system.
At Legacy Electric, we applaud every Texan who has opted to go green with an electric vehicle. We offer many services and EV charger installation in Ozona, TX. Having a charger at your home allows you more flexibility and convenience than relying on public charging stations. And it increases the value of your home.
While national and local electrical codes can be complex, they are necessary for everyone's safety. Legacy Electric appreciates the necessity for code upgrades in Ozona, TX when renovating your home or completing an addition. We also know that you will be happiest when we handle all of the technical details on your behalf so that you can focus on the fun part of adding to or enhancing your home. 
When you hire an electrician in Ozona, TX, there are many critical factors to consider. Legacy Electric staff is dedicated to meeting and exceeding your expectations for professionalism, punctuality, and quality. In addition, we are committed to delivering it at a cost that does not create added stress in your life. Call (325) 221-3616 when you need a licensed electrician and know you are in good hands.
" I contacted many Electricians in the San Angelo area and some of them treated me very poorly or just tried to use my lack of knowledge to leverage against me for higher quotes. Arron did not do this to me. He treated me with respect and talked me through the whole process. No question was too small or too big. "
" Arron did a Amazing Job he Searched everywhere around my house to find The problem And My house Is In the Barrio And it's small And hard to reach in places And my power box gives you Not to many choices, I was so Happy with His work I recommend him to any one That Needs help with there Electricity Thank you again Arron "
" Aaron is awesome! Patient, answers all my questions and does what he says he's going to do! Great guy & great service! "