Electrician in Abilene, TX
THE GO-TO ELECTRIC COMPANY​
At Legacy Electric, we take our work as electricians in Abilene, TX seriously. The owner of Legacy Electric is a third-generation electrician, and as a family-owned and operated electrical company, we add a personal touch to our services. We are happy to answer your questions, delve deeply into any electrical problems or challenges at your home or commercial property, and make your living space a brighter, safer place. We are a dedicated team of licensed electricians in Abilene, and we work hard every day to bring quality electrical services at reasonable prices to the Concho Valley. Call us today at (325) 221-3616 to receive a no-obligation price quote for your desired service!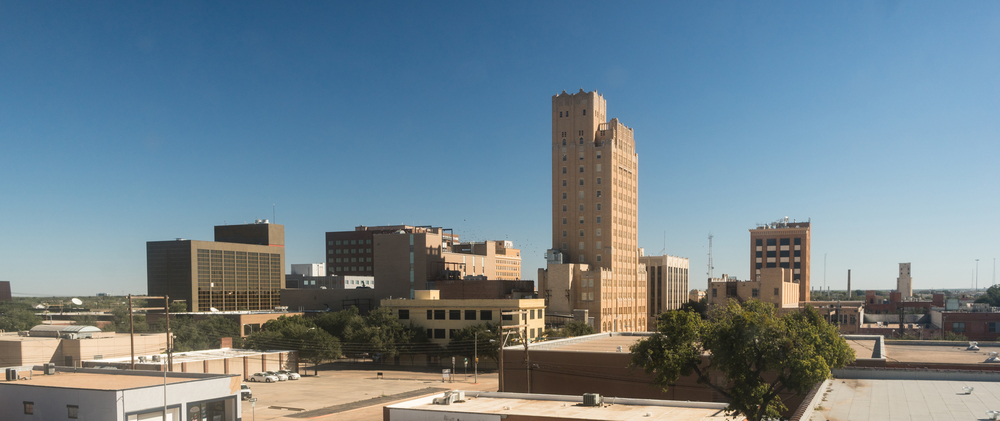 Lighting Installation Services
Would you like safer lighting along the stairs of your deck for warm evenings spent socializing outside? Or are you hoping to install a new aesthetically pleasing pendant light above your dining room table? At Legacy Electric, we offer a range of lighting installation services in Abilene, TX, including the following:
Whether you hope to improve the appearance of your landscaping with strategic directional uplighting or you want to add some undercabinet lights to your kitchen, the team at Legacy Electric is here to help. Dream up your ideal lighting scenario, either indoors or outdoors, and we will help you bring it into reality. We frequently recommend the use of LED lighting which will upgrade your home to a more energy and cost-efficient lighting system.
A generator will keep your home going in the event of a power outage caused by a weather event, downed power lines, or other electrical emergency. Electricity powers so many parts of your daily life, and it is incredibly difficult (and cost prohibitive) to lose this all at once, especially if it's for days on end. An electrician in Abilene, TX will assist you in installing or repairing a generator to ensure you are prepared for the worst. At Legacy Electric, we specialize in standby generators for your whole home and can help you determine what type of generator is right for you, what kind of capacity you need, and where exactly you should install your generator for minimal impact on your everyday life.
Safer Homes With Electrical Upgrades
Do you own an older home in Abilene, TX? Electricians may recommend that you upgrade your electrical panel or wiring to better comply with contemporary electrical codes. There are both national and local standards that homes must abide by, and things have changed substantially since the 1950s. At that point in time, it was common for homes to have electrical systems with a capacity of 50 or 60 amps. Now, it is unusual to see a home with a capacity lower than 100 amps, and many homeowners opt for 150 or 200 amps, considering the number of electrical devices most families use these days. An Abilene electrician from Legacy Electric will determine exactly what you need to do to be in compliance with modern-day electrical codes.
Call (325) 221-3616 Now to to schedule your electrical services with an electrician in Brady, TX today!
An EV charger is a massive selling point for a home or business, and it's a large added convenience if you own an electric vehicle. No more stopping at public charging stations and waiting for your car's charge to fill up! Your EV can charge overnight at your Abilene home, or, depending on the type of charger you decide to install, you may be able to reach your desired charge within a few hours.
Abilene's Favorite Commercial Electrician
We don't only service homes here at Legacy Electric. We are also proud commercial electricians in Abilene, TX! Our skillset has developed and expanded over time to include commercial properties like retail, office, warehouse, and condo buildings. Commercial electrical work is often specialized and more complex than residential work, so it is important to work with a licensed, bonded, and insured commercial electrician like Legacy Electric if you are a business owner. Call us for new lighting installations, routine maintenance work, or emergency electrical service if you are in need.
Legacy Electric is a premier electrical company in Abilene, TX, and we have much to show for our commitment to our Texas community. Our work is backed by a warranty, and we are licensed, bonded, and insured, which means we're always looking out for our customers' best interests. We develop personal relationships with our repeat customers, which is core to our mission as a family-owned and operated business. And, perhaps best of all, we offer reasonable rates and a no-obligation price quote, so you know what you'll be expected to pay at the end of the service. Call us now at (325) 221-3616 for more information about our electrical services, available 24/7 in case of emergencies!
" I contacted many Electricians in the San Angelo area and some of them treated me very poorly or just tried to use my lack of knowledge to leverage against me for higher quotes. Arron did not do this to me. He treated me with respect and talked me through the whole process. No question was too small or too big. "
" Arron did a Amazing Job he Searched everywhere around my house to find The problem And My house Is In the Barrio And it's small And hard to reach in places And my power box gives you Not to many choices, I was so Happy with His work I recommend him to any one That Needs help with there Electricity Thank you again Arron "
" Aaron is awesome! Patient, answers all my questions and does what he says he's going to do! Great guy & great service! "