Electrical Generators in San Angelo, TX
THE GO-TO ELECTRIC COMPANY​
Living in West Texas, there is always the potential for some severe weather. The solution to your home's dependence on a power grid that is not always perfect comes from a whole home backup generator in San Angelo, TX. The generator experts at Legacy Electric have years of experience installing, servicing, and repairing all makes and models of generators. And like all of our other services, this work comes with a complete cost estimate and warranty on the parts and labor.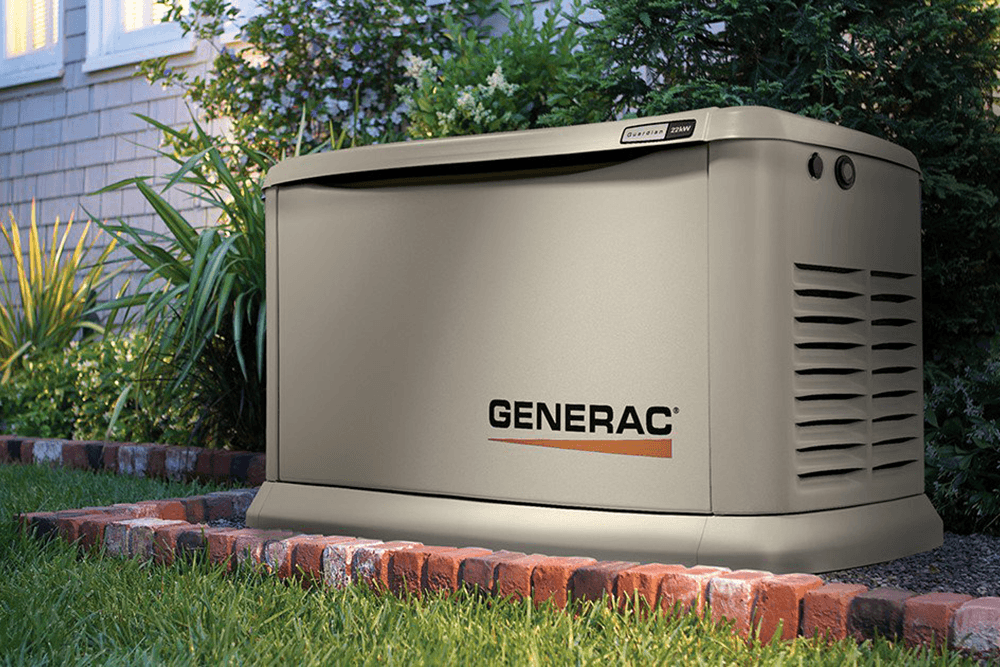 As members of the community that rely on the same power lines and system that you use in your home, we recommend a backup generator to any customer who is concerned about the consequences of an extended loss of power. We understand that the added expense might make this choice more challenging. However, when you want to be in control of your home's power supply, this is your best solution. We recommend this same solution to our family members. And we know that it will provide the reliability you and your family need to remain confident and protected during a power outage.
The Value Of A Standby Generator
Many homeowners believe that a small portable generator will get them through any extended power outage. However, that is not the case. It might power a few items like a refrigerator or cook surface. But only a backup generator will provide the power needed to operate essentials like:
Call our team of lighting experts at (325) 221-3616 today to schedule an appointment in your home to explore your lighting options.
The most significant benefit of a standby generator is that it is permanently installed and ready to automatically take over, providing power to your home in seconds. The team at Legacy Electric is well known for our generator installation in San Angelo, TX. We locate the unit out of the way of daily activities. But in a place that is accessible for service and fueling. When the power at your home goes out, your backup generator will automatically turn on and begin to provide the power that you need to maintain a safe and comfortable home for you and your loved ones.
Call our licensed electricians today to schedule services for your electrical generator: (325) 221-3616!
What You Need To Know About Generators
Most homeowners know very little about generators other than they are not willing to struggle during the next prolonged power outage in the Concho Valley without one. The only other thing you need to know is that your backup generator in San Angelo, TX is only as reliable as the team that completes the installation.
Our generator experts at Legacy Electric handle many generator installations and generator repairs in San Angelo, TX every week. We know that community members are counting on their generators and our quality installation, service, and repairs when they are facing a loss of power. Our pledge to the community is that all you need to know when shopping for a reliable generator is the Legacy Electric name and our number, (325) 221-3616. Our experts will guide you through every step of the selection process and have your generator installation in San Angelo, TX completed before the next storm arrives.
As a family-owned business with a small child at home, our owner knows that living without power can be problematic and even life-threatening. Our goal is to provide our friends and neighbors with a dependable and affordable solution to living without power in the summer heat or on a stormy cold winter night. Call (325) 221-3616 for a free, no-obligation price quote for a residential generator installation in San Angelo, TX. Our prices are always extremely competitive, and the Legacy Electric warranty is the best in the industry.
" I contacted many Electricians in the San Angelo area and some of them treated me very poorly or just tried to use my lack of knowledge to leverage against me for higher quotes. Arron did not do this to me. He treated me with respect and talked me through the whole process. No question was too small or too big. "
" Arron did a Amazing Job he Searched everywhere around my house to find The problem And My house Is In the Barrio And it's small And hard to reach in places And my power box gives you Not to many choices, I was so Happy with His work I recommend him to any one That Needs help with there Electricity Thank you again Arron "
" Aaron is awesome! Patient, answers all my questions and does what he says he's going to do! Great guy & great service! "