Electrician in Big Lake, TX
THE GO-TO ELECTRIC COMPANY​
When residents need quality electrical service in Big Lake, TX, they turn to the company they know they can trust, Legacy Electric. As a third-generation electrician, the owner has seen first-hand what can happen when the wrong electrical company in Big Lake, TX is hired. Fortunately, when you call our team of licensed electricians you will be met with a professional who is happy to answer any questions you have. We will work quickly to assess the problem and provide the solutions necessary to get the job done, and to help you rest assured that your home's electrical issues are resolved. Give us a call at (325) 221-3616 for assistance from the licensed electricians at Legacy Electric today!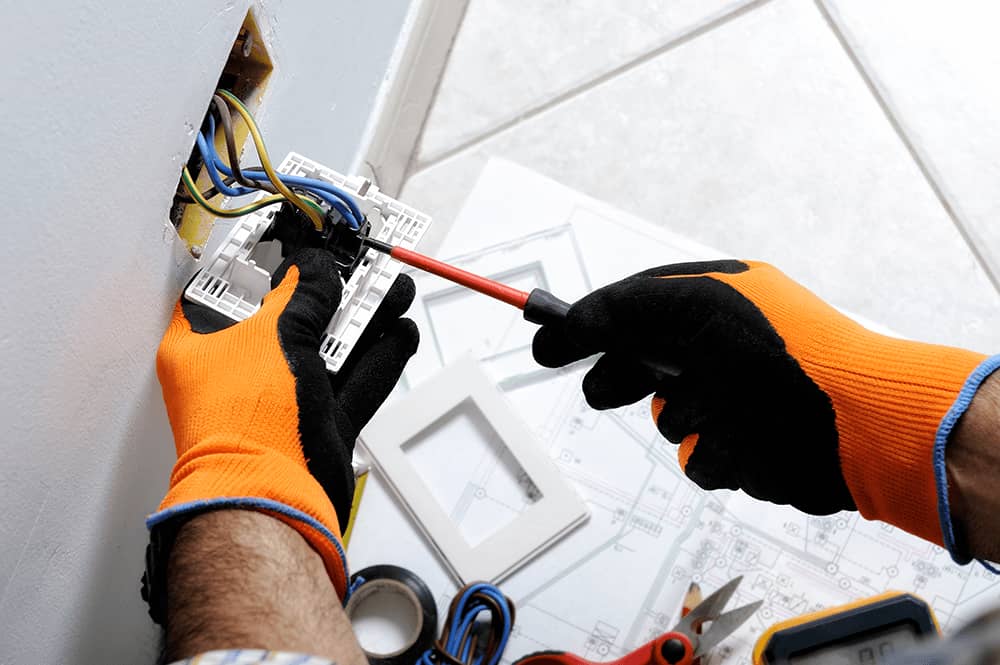 What Sets Legacy Electric Apart From The Crowd
When we tell customers what they can expect from our staff, we are not boasting or bragging. Instead, we are honest about the service level and the skills and habits that we have worked hard to engrain in our team. Some of the added value we bring to the table includes:
Generator Installation And Service
In most cases, the electrical service in West Texas is reliable. However, you never know if the power outage will last for hours or days when bad weather hits. The solution that we offer our customers is the installation of a backup generator in Big Lake, TX. This piece of equipment is always ready to take over, supplying your home with power when the grid goes down. The transfer switch automatically starts the generator to power your heating and cooling system, appliances, and any pumps needed for water or to protect your home from flooding.
Code Upgrades And Code Compliance
Many older homes in Big Lake, TX offer the charm that is hard to find in a new build. However, when you get into a renovation project or an addition, you can quickly run into a need for electrical code upgrades to secure the permits required to create your dream home. At Legacy Electric, our pros understand what is needed to get your older home as safe as any built today.
Get in touch with our licensed electricians in Big Lake, TX now by calling (325) 221-3616!
As electric cars become more commonplace, EV charger installation in Big Lake, TX is also in great demand. Our staff will assist you in selecting the perfect charger for your make and model so that you can charge at home without the hassle and added cost of commercial charging stations.
Complete Lighting Service
The lighting pros at Legacy Electric are here to assist you in selecting new fixtures, updating to LED, or determining what is causing your lights to flicker or dim. In addition, we offer many added services related to lighting in Big Lake, TX, like:
When you need a commercial electrician in Big Lake, TX, Legacy Electric should be your only call. Our experts have decades of combined experience meeting the needs of all types of commercial property owners, from retail establishments to large multi-unit rental properties and entertainment venues.
When you want to enjoy the highest level of customer service and personal attention from your electrical contractor, call (325) 221-3616. The Legacy Electric staff is ready to meet and exceed your expectations while getting the job completed quickly and on budget.
" I contacted many Electricians in the San Angelo area and some of them treated me very poorly or just tried to use my lack of knowledge to leverage against me for higher quotes. Arron did not do this to me. He treated me with respect and talked me through the whole process. No question was too small or too big. "
" Arron did a Amazing Job he Searched everywhere around my house to find The problem And My house Is In the Barrio And it's small And hard to reach in places And my power box gives you Not to many choices, I was so Happy with His work I recommend him to any one That Needs help with there Electricity Thank you again Arron "
" Aaron is awesome! Patient, answers all my questions and does what he says he's going to do! Great guy & great service! "