Electrical Code Compliance in San Angelo, TX
THE GO-TO ELECTRIC COMPANY​
Much like the rest of the country, residents in the Concho Valley rely on their home's electrical service for everything from heating and cooling to keeping their fresh food refrigerated and safe to eat. So when they experience an electrical issue, they need fast and dependable service from a company they trust, but they also need to make sure that the electrician is a licensed professional. Any one person can provide a quick fix, but if it is not up to code with your local city or state regulations it could pose as a potential problem. Not only would you run the risk of mandatory upgrades, it is very risky to service your home's electrical system with less than modern repairs and installations. That is why your friends and neighbors across the region turn to Legacy Electric for all of their service, electrical emergencies, and electrical code upgrades in San Angelo, TX.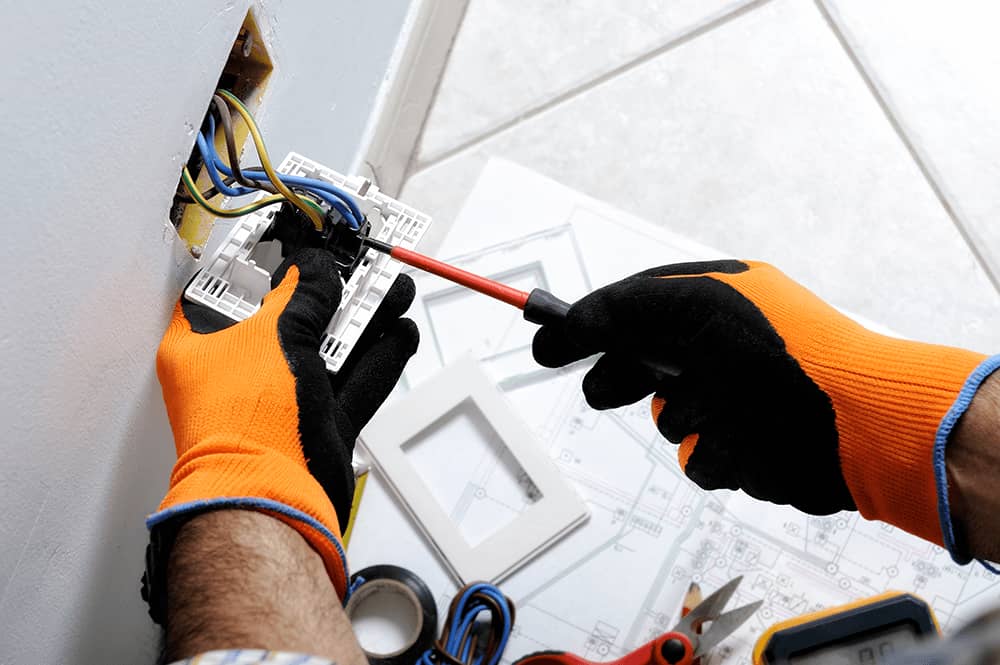 Added Safety With Electrical Code Upgrades
Many of the homes in our community have provided families with shelter and a place to rest for many decades. If you are the proud owner of one of these older, character-filled homes, it is critical for you to understand the evolution of national and local electrical codes. The changes in these codes were implemented to maintain safety as homes use more power for added and upgraded appliances, HVAC systems, and additional electronic devices.
Two Codes In The San Angelo Area
The most comprehensive electrical code is on a national level and is called the National Electrical Code. It covers both commercial and residential wiring. There are also local codes that our building department determines to meet the specific safety of the homes and commercial establishments in our community. Local codes can be more specific to the area to add to the overall protection provided by the national regulations.
What Is Covered Under General Electrical Code?
This extensive set of regulations for installation and usage ensures the safety of you and your loved ones in your home and anywhere you are using electrical service in the area.
For professional electrical upgrades and code compliance in San Angelo, TX, call: (325) 221-3616 now!
Home Renovations And Electrical Code
When renovating your older home, it must be upgraded to meet all current electrical code compliance levels in San Angelo, TX. Older homes used very different standards and components that were suitable at the time of construction. But many are no longer sufficient to meet modern electrical demands. 
For example, homes built in the 50s offer only 50 amp service while those constructed in the 60s increased that power to 60 amp service. However, today's standard is at least 100 amps, while some homes have 200 amp service. Other issues that need to be updated include 1960s era aluminum wiring and a lack of GFCI outlets in potentially moist parts of your home,
Call (325) 221-3616 to schedule an appointment for a licensed electrician to visit your home and provide you with a price quote to upgrade all of the components in your home's electrical system to comply with all national and local codes. Only licensed electricians have the skills and certification needed to ensure that your home renovation or addition is completed to today's safety standards, which is required to receive electrical code compliance San Angelo, TX certificate to complete your project.
In addition to professional electrical code upgrades, the Legacy Electric team is here to help 24/7 when you have any electrical emergency or concern. And like all of our projects, our emergency repair service is backed by our industry-best complete warranty on parts and labor.
" I contacted many Electricians in the San Angelo area and some of them treated me very poorly or just tried to use my lack of knowledge to leverage against me for higher quotes. Arron did not do this to me. He treated me with respect and talked me through the whole process. No question was too small or too big. "
" Arron did a Amazing Job he Searched everywhere around my house to find The problem And My house Is In the Barrio And it's small And hard to reach in places And my power box gives you Not to many choices, I was so Happy with His work I recommend him to any one That Needs help with there Electricity Thank you again Arron "
" Aaron is awesome! Patient, answers all my questions and does what he says he's going to do! Great guy & great service! "